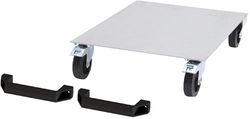 The set including a steel panel, two fixed casters, two steering casters with locks and two plastic push handles can convert drawer cabinets into mobile companions.

The 20 mm edges prevent tools from rolling off the cabinet. To protect the surface, a ripped rubber mat can be inserted.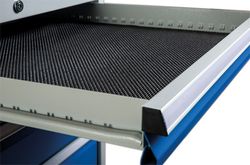 The insertable mat made of nylon/PVC prevents sensitive bearing parts from slipping, and can even be used with metal divider elements.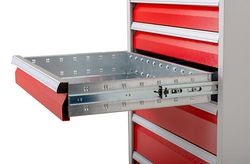 Individual drawer interlocking
Double locking of the drawers by means of individual interlocking on the left and right side of each drawer prevent unintentional opening during rides.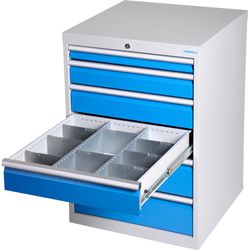 Individual pull-out locks are standard, and also offer increased security against tipping over for mobile cabinets, as only one drawer can be opened at a time.